Dr. Joycelyn Elders Documentary Film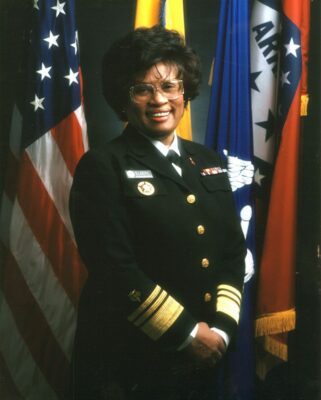 From The Cotton Fields to The White House: The Dr. Joycelyn Elders Story
Join Dr. Sonnee Weedn, Balcony Films and Patnerships for Change in the creation of an educational and inspiring feature length documentary film.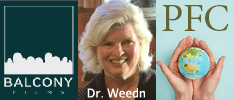 OUR MISSION
To create a documentary film of the ground-breaking and inspiring life and life's work of Joycelyn Elders, M.D., the first African American to serve as U.S. Surgeon General. Dr. Elders' journey is a unique example of hope, creativity, compassion and kindness. Her work chronicles the pursuit of justice, and the determination to achieve access to healthcare for all.
WHO WE ARE
Psychologist Dr. Sonnee Weedn and award-winning filmmakers, Stuart Sender and Malcolm Clarke of Balcony Films, have partnered to create a feature length documentary of the life of Dr. Joycleyn Elders. Along with their crew, Nick Higgins, Eugene Thompson and David Smoler, they began the initial filming in Little Rock, Arkansas interviewing Dr. Elders, her husband and brother over a period of five days. Other interviews are scheduled in the near future.
WHY SUPPORT
Many of the current social and political issues Dr. Elders identified decades ago, and took public health stands about, are back on the table today, as we see critical issues of public health politicized. Issues of sexual and reproductive health are controversial and emotional. Bringing research and hard data to the discussion transcends the emotional response. However, as Dr. Elders discovered, speaking truth to power is not without its risks. Her life story stands as an inspiring example of perseverance in the face of obstacles, and is an important piece of American history.
HOW YOU'LL BE ACKNOWLEDGED
All donors will be acknowledged in the credits listed in the film. In addition, all donors will be special guests at any events that take place as a result of the finished film. Best of all, you will have participated in an educational and inspirational record of a truly great American!
Documentary Featured Interviews

PLEASE DONATE TO THE MAKING OF THIS FILM!
To me, Dr. Elders' story is inspiration for all humanity and must be told. A woman determined and unafraid to share her then unpopular ideas and beliefs in hopes of improving quality of life and effect change. Dr. Elders' triumph over adversity, selfless vision and love for others compelled me to want to be a part of this project. Our world would be a better place if more of the spirit of giving that she describes in this quote could be manifested, "I want to be the voice and the vision for the poor and powerless." I believe Dr. Elders has been that voice and telling her story on film will ensure that her legacy lives on forever.  — Patti Bailey, Sunbelt Property Holdings, LLC
Dr. Joycelyn Elders is an American treasure. Her advocacy work for sex and reproductive education changed the lives of thousands of young people of color. I am in love with her courage, her honest evaluation of how to protect and save lives, and her career as Surgeon General. I donated to the Dr. Joycelyn Elders documentary project to ensure her wisdom and brilliance will be seen by the world and live on in the canon of heroes to celebrate.  — Deborah Santana, Author, Founder & CEO of Do A Little Foundation
My reason for donating to this project goes well beyond my personal admiration of Dr. Elders. Her life story exposes so many societal fears that must be dealt with in order to heal as a country. Dr. Elders is a national treasure and her story is medicine for its soul.  — Brian Myers, President, Nuquest Ventures, LLC
A link to Partnerships for Change - the films fiscal agent - to donate electronically will be posted soon.
In the meantime, please write checks payable to: PARTNERSHIPS FOR CHANGE
Checks MUST be designated for the Elders Documentary in the memo section.
OR MAIL TO: Partnerships For Change
ATTN: Dr. Elders Documentary
P.O. Box 29455
San Francisco, CA 94129
OR DONATE WITH CREDIT CARD, PAYPAL, ETC. BY CALLING 415-548-3330
---
Please watch the below "documentary short" which inspired the making of the full length feature documentary film.