Meet Dr. Weedn
Sonnee D. Weedn, Ph.D. is a clinical and forensic psychologist in private practice in Novato, CA. She has been in practice since 1980. She has recently added a satellite office in her hometown, Newport Beach, CA.
In addition to her psychology practice, Dr. Weedn provides continuing education and training programs for mental health professionals.
She has created and produced a wide variety of retreat programs and workshops, ranging from couples enrichment to spiritual development. Having studied with many leaders in behavioral/mental health care, as well as wisdom keepers from many traditions, Dr. Weedn applies traditional wisdom to a dynamic format.
Since 2004, Dr. Weedn has provided in-depth psychological assessments of patients at chemical dependency treatment centers. Her reports and recommendations guide individualized treatment planning and interventions designed to maximize treatment outcomes and guard against episodes of relapse.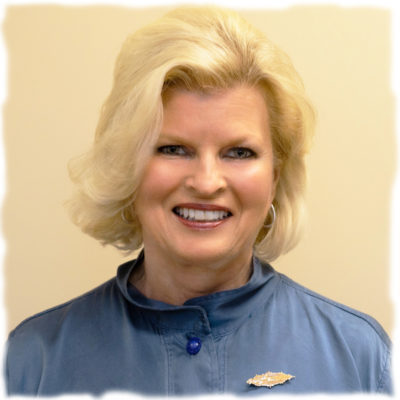 [INDIANAPOLIS, July 20, 2018] — Sonnee Stallman Weedn, Ph.D., was one of three members of Alpha Gamma Delta International Fraternity named a Distinguished Citizen at Alpha Gamma Delta's 50th International Convention, June 29, at the Marriott River Center in San Antonio, Texas. More than 800 Alpha Gamma Delta collegiate and alumnae members were in attendance.
Weedn, a resident of Novato, California, was selected as an Alpha Gamma Delta Distinguished Citizen in the field of science. She is a clinical and forensic psychologist, an award-winning author and has served on multiple national, advisory and committee boards. She was initiated into the Delta Alpha Chapter of Alpha Gamma Delta at the University of Southern California in 1966. Weedn is a wearer of the Arc of Epsilon Pi, another of Alpha Gamma Delta's highest honors.
The Distinguished Citizen Award is presented to Alpha Gamma Delta alumnae who have made exceptional and outstanding contributions in their professions or in civic, organizational, cultural or charitable work. A leader among National Panhellenic Conference groups, Alpha Gamma Delta was one of the first fraternity/sorority groups to honor alumnae in this way by establishing the Distinguished Citizen Award.
To learn more about Weedn's accomplishments and contributions to Alpha Gamma Delta, please watch her award presentation video above.
About Alpha Gamma Delta
Alpha Gamma Delta is an international women's fraternity that promotes academic excellence, philan-thropic giving, ongoing leadership, personal development and—above all—a spirit of loving sisterhood. Guided by our Purpose, members of Alpha Gamma Delta strive to improve their lives, the lives of those around them and the communities in which they live. Together, we continually work to: Inspire the Woman. Impact the World. Learn more at alphagammadelta.org.

Education
---
1988 - Ph.D. Clinical Psychology
California Graduate School of Family Psychology, San Rafael, CA  (Acquired by American School of Professional Psychology 7/99) Doctoral Dissertation: "Brothers and Sisters of the Mentally Retarded: A Retrospective Descriptive Study"
---
1973 - M.S. Counseling Psychology
University of Southern California, Los Angeles, CA
---
1969 - M.S. Elementary Education
University of Southern California, Los Angeles, CA
---
1968 - B.S. Social Studies (emphasis on Anthropology)
University of Southern California, Los Angeles, CA